Gutter Systems Michigan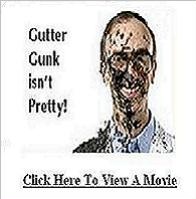 All the beauty and benefits with none of the work that's the clear advantage of our Gutter Protection System. Its innovative design channels storm water through, while keeping out debris including leaves, sticks, balls, or anything else that can get caught in your gutters.
With Window Plus of Center Line Michigan, water doesn't sit in your gutters, blocked by debris, so your gutters don't become a breeding ground for mosquitoes.
Are you tired of climbing ladders to clean your gutters? Or of having to regularly pay someone to clean your gutters for you? With our Gutter Systems, you do NOT have to necessarily replace your existing gutters. Window Plus Gutter System simply fits over your existing system! If you have new or a good existing gutter system, you won't have to spend the money to replace your existing gutters. Just improve your existing gutter system with ClearWater from Window Plus.